Abercrombie & Fitch ex-CEO accused of exploiting men for sex
The ex-CEO of Abercrombie & Fitch and his British partner face allegations of exploitation from men recruited for sex events they hosted around the world.
A BBC investigation found a highly organised network used a middleman to find young men for the events with Mike Jeffries and Matthew Smith.
Eight men told the BBC they attended these events, some of whom alleged they were exploited or abused.
Mr Jeffries and Mr Smith did not respond to requests for comment.
But the couple's middleman denied any wrongdoing and said men went into these events "with their eyes wide open".
Abercrombie & Fitch (A&F) - which also owns the Hollister brand - said it was "appalled and disgusted" by the alleged behaviour.
Two former US prosecutors who independently reviewed documents and testimony uncovered by the BBC have called for an investigation to determine whether charges for sex trafficking could be brought. Under US law, sex trafficking includes getting an adult to travel to another state or country to have sex for money by using force, fraud or coercion.
Warning: This story contains descriptions of sexual acts
Over two decades from the 1990s, Mike Jeffries transformed A&F from a failing heritage outfitter into a multi-billion-dollar teen retailer by selling sex appeal, with preppy all-American shirtless male store models and provocative billboards.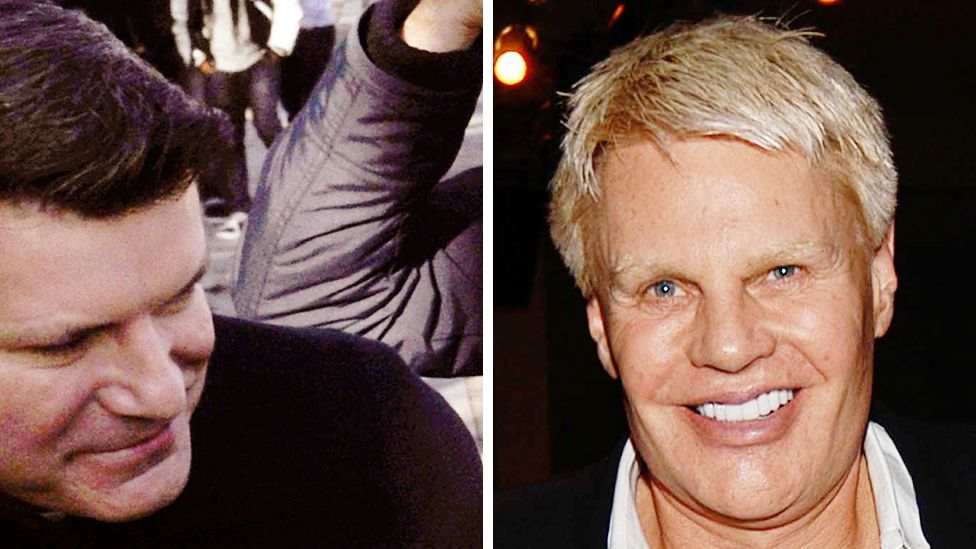 Once one of America's highest-paid CEOs, he was a controversial figure who faced claims of discrimination against staff, concerns about his lavish expenses and complaints about the unofficial influence of his life partner, Matthew Smith, inside A&F.
In 2014, Mr Jeffries stepped down following declining sales and left with a retirement package valued at around $25m (£20.5m), according to company filings at the time.
The BBC has now uncovered allegations that the fashion mogul exploited young adult men for sex at events he hosted in his New York residences and luxurious hotels around the world, including in London, Paris, Venice, and Marrakesh.
As part of a two-year investigation, the BBC has spoken to 12 men who described attending or organising events involving sex acts run for Mr Jeffries, 79, and his British partner Mr Smith, 60, between 2009 and 2015.
The eight men who attended the events said they were recruited by a middleman, who they described as having a missing nose covered with a snakeskin patch. The BBC has identified him as James Jacobson.
Watch Panorama's The Abercrombie Guys: The Dark Side of Cool, on BBC iPlayer now and on BBC One on Monday at 21:00 BST.
Listen to the podcast series, World of Secrets: Season 1 - The Abercrombie Guys, available on BBC Sounds from 21:00 BST.
The Abercrombie Guys: the Dark Side of Cool will be releasing in the US on October 6 on BBC Select, available to audiences via Amazon
The BBC carried out extensive fact-checking of the men's testimonies, which bore a striking number of similarities.
We obtained documents - including emails, flight tickets and detailed travel itineraries - that supported key points of the men's accounts. We also interviewed dozens of other sources, including former household staff.
Half the men who told the BBC about their recruitment alleged they had been initially misled about the nature of the events or not told sex was involved. Others said they understood the events would be sexual, but not exactly what was expected of them. All were paid.
Several told the BBC the middleman or other recruiters raised the possibility of modelling opportunities with A&F. All except one said they felt harmed by the experience.
David Bradberry, then 23, said he was introduced in 2010 to Mr Jacobson by an agent who described him as the gatekeeper to "the owners" of A&F, but said there was no mention of sex. At their meeting, he said Mr Jacobson suggested Bruce Weber - then A&F's official photographer - should take his picture.
Then, Mr Bradberry said, "Jim made it clear to me that unless I let him perform oral sex on me, that I would not be meeting with Abercrombie & Fitch or Mike Jeffries."
"I was paralysed," he said. "It was like he was selling fame. And the price was compliance." Mr Bradberry said he had been made to believe "this is where everybody gets their start". He recalled that Mr Jacobson gave him $500 and told him it was for his time.
Looking back, he said this incident should have been "a red flag" but he thought Mr Jacobson "was just a creepy old dude that I wouldn't have to see again".
Mr Bradberry accepted an invitation to a daytime event at Mr Jeffries' former home in the Hamptons on New York's Long Island - recently sold for $29m. He said he understood Mike Jeffries was a "powerful man" who could "make his career". Ahead of the event, he said Jim told him to buy an outfit with some A&F gift cards, which he said made it feel "legitimate" and "official".
At the Hamptons, Mr Bradberry said he spoke to Mr Jeffries and Mr Smith about his aspirations to be an A&F model. Later, he said, Mr Jeffries held "poppers" under his nose - a drug which can cause a strong head-rush and disorientation - and later had sex with him.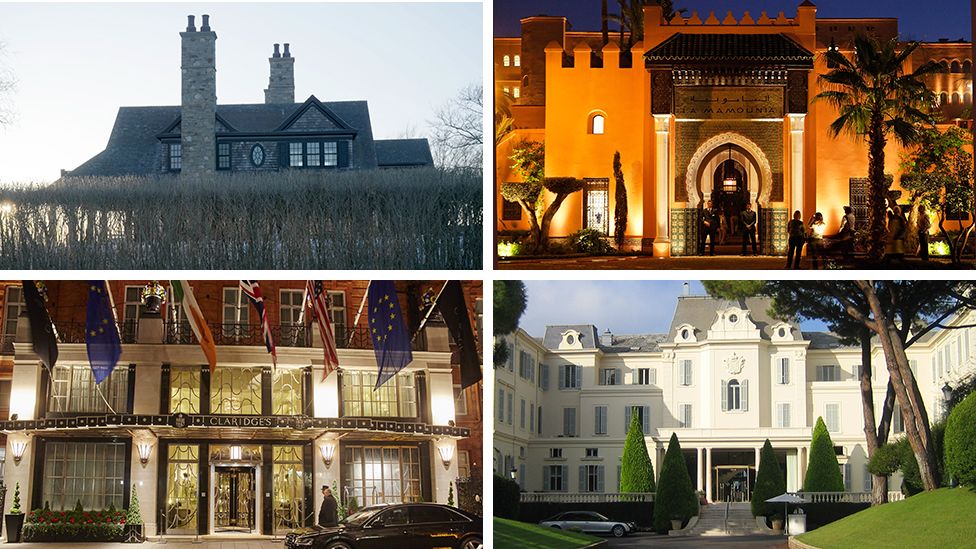 Men who attended these events told the BBC Mike Jeffries and Matthew Smith would engage in sexual activity with about four men or "direct" them to have sex with each other. Afterwards, the men said staff at the event handed them envelopes filled with thousands of dollars in cash.
Mr Bradberry said the "secluded" location and presence of Mr Jeffries' personal staff, dressed in A&F uniforms, supervising events meant he "didn't feel safe to say 'no' or 'I don't feel comfortable with this'".
The BBC investigation also uncovered details of the "well-oiled machine" organising sex events for Mr Jeffries, in which:
"Recruiters" would find men to attend his events and receive between $500 and $1,000 from Mr Jacobson for every referral
Mr Jacobson, described by the men as the "middleman" or "casting agent", found men for the sex events. The BBC was told he forwarded photos of them to Mr Jeffries and Mr Smith
Most of the men allege Mr Jacobson propositioned or sexually "auditioned" them, by requesting or offering to perform oral sex before being introduced to Mr Jeffries and Mr Smith
A personal "groomer" was hired to intimately shave body hair from some of men attending events, an experience some described as "dehumanising"
All the men said they were required to sign non-disclosure agreements. They said they had little time to read it and were not allowed to keep copies, but understood they would be sued if they spoke out
A small group of Mr Jeffries' personal staff, who wore A&F uniforms, supervised the men - even during the sex acts - and handed them money
It is alleged Mr Jeffries funded the entire operation, including the money for referral fees, while Mr Smith organised the cash payments
Domestic staff who worked in Mr Jeffries' former Hamptons home told the BBC events were held there regularly at weekends. Some said they were instructed to leave the premises every Saturday afternoon for several years, leading them to believe something strange was taking place. One former staffer said he understood it was because his boss was having "playtime".
Barrett Pall, a former model turned life coach and activist, said he felt pressured into attending an event in the Hamptons in 2011. Then 22, he said he was recruited by an older model, who received a referral fee, to be his "replacement" for "some sort of sexual experience" with the couple.
He said he felt obliged to comply as the older man had been supporting him financially and he felt indebted. Like the other men, he said initially he attended a "test run" with Mr Jacobson.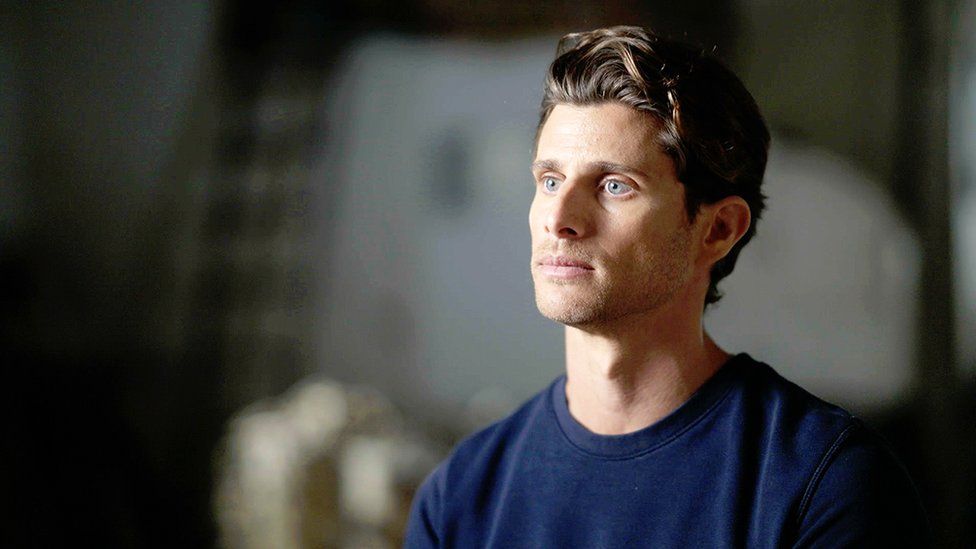 Mr Pall said the older model told him that "you don't have to do anything you don't want to do" but suggested that "the further you go, the better", and alluded to career opportunities. When he arrived at the event, he said he felt under pressure to "perform". "How was I going to leave? I didn't have a car," he said. "I had a chaperone sitting and watching me."
Mr Pall said one of the other men recruited for the event performed oral sex on him as Mr Jeffries and Mr Smith watched. He said the couple then encouraged him to come over to the bed and kiss Mr Jeffries. Later, two other men recruited for the event had sex with the A&F boss and his partner, he added. At one point, Mr Pall said Mr Jeffries was behind him, groping him.
"This experience, I think it broke me," he said. "I think that this stole any ounce of innocence that I had left. It mentally messed me up. But with the language I now have today, I can sit here and tell you that I was taken advantage of."
The largest event described to the BBC was hosted in a private villa at a five-star hotel in 2011, for which dozens of men were flown to Marrakesh. The BBC understands Mr Jeffries and Mr Smith had also invited friends. Alex - who asked for his name to be changed to protect his identity - said he was a struggling model supporting his family back home when he was recruited as a dancer for the event, where he expected he would have to strip.
Mr Jeffries "took advantage of people in a very vulnerable point in their life, especially when they're around these big cities, coming from small America," Alex said. The former CEO was the "kingpin", he said. "If it wasn't for him none of this would have existed."
Alex, a straight man then in his 20s, said he was auditioned by Mr Jacobson, who praised his dancing but demanded he "finish the job" by performing oral sex on him. "I had debt, I wanted to support my family," said Alex. "I performed the job and I was, like, disgusted."
Thinking "the hardest part was out of the way", Alex flew to Marrakesh for the event a few weeks later. But moments into his dance, he said, Mr Jeffries tried to kiss him. "I was trying to be in it without offending him. I was extremely uncomfortable," Alex said.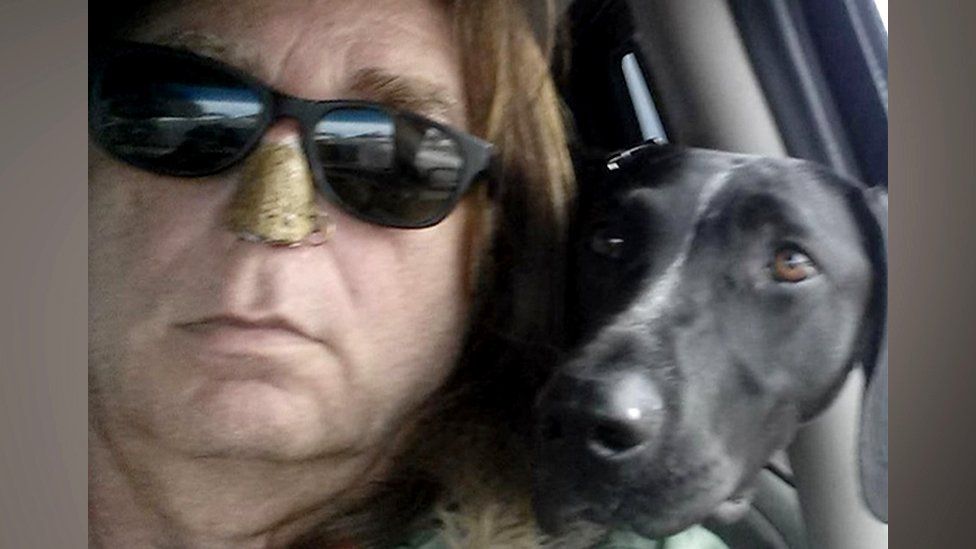 Eventually, he said he went to hide in a back room where he fell asleep. Alex said he woke up with a condom inside him and feared that the champagne he had been given earlier had been spiked.
"When I put things together, I believe there is a very good possibility I was drugged and raped. I'll probably never, never know for sure the answer of what happened," he said.
Some of the men, including Alex and Mr Bradberry, said they attended more than one event, having been convinced by Mr Jacobson that the next time would be easier or hoping they would eventually be offered modelling work so "it all meant something".
These events "directly affected my self-esteem", said Mr Bradberry. "My twenties were filled with anguish and struggle, anxiety, depression." But he said he now lives a quieter life, "full of hope".
Brad Edwards, a civil lawyer who examined the BBC's evidence, said US prosecutors should investigate whether what these "brave men" describe could be sex trafficking.
Mr Edwards said: "There may have been evidence of coercion for some of the men, whereas others might not have felt the coercive tactics.
"Remember, coercion is the reasonable belief that serious harm will be inflicted - and serious harm could be reputational harm, financial harm, physical harm."
Mr Edwards also said Mr Jeffries and Mr Smith might argue the men were consenting adults and the fact that some had engaged in commercial sex in the past was "a factor", although he said past actions were "really irrelevant" to whether a particular commercial sex act was due to force, fraud or coercion.
He said there was a "very high" burden of proof for prosecutors, however.
"Given the stories of these brave men that have come forward, I think it's very important that federal prosecutors look into this case," he said.
Elizabeth Geddes, who was a federal prosecutor for more than 15 years and also reviewed our findings, said: "There's certainly an argument that these young men were subjected to potential coercion. I think there are grounds for a prosecutor to open an investigation and look closely at this conduct to determine if a criminal prosecution is warranted."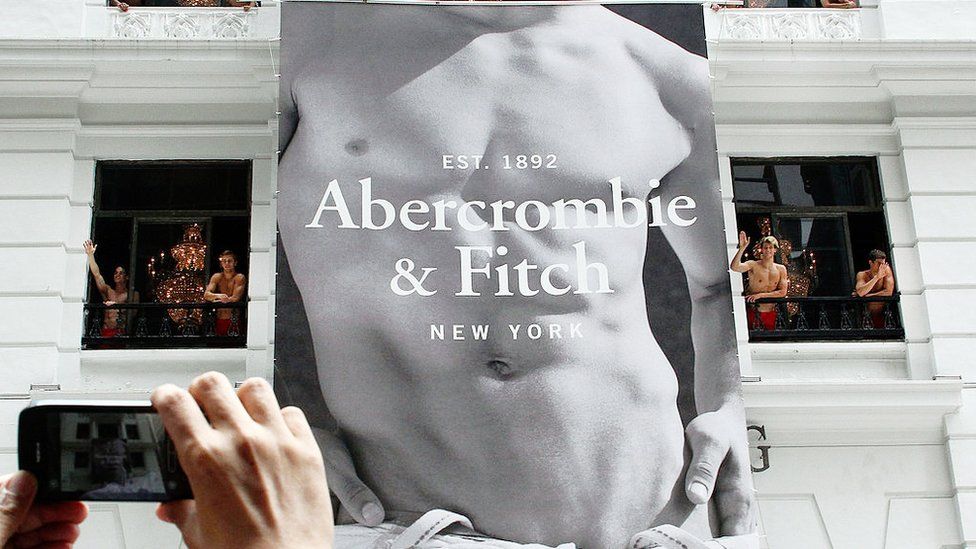 Mr Jacobson - the middleman, now aged 70 - said in a statement through his lawyer that he took offence at the suggestion of "any coercive, deceptive or forceful behaviour on my part" and had "no knowledge of any such conduct by others".
He said he did not recall making promises of modelling opportunities. "Any encounter I had was fully consensual, not coercive," he said. "Everyone I came into contact with who attended these events went in with their eyes wide open."
The BBC made repeated attempts by letter, email and phone, over several weeks, to contact Mr Jeffries and Mr Smith, inviting them to respond to a detailed list of allegations to ensure they were fully aware of the claims against them. They have not responded.
A&F, which has said it considers Mr Jeffries its modern-day founder, told the BBC it was "appalled and disgusted" by his alleged behaviour. It said new leadership has transformed the company into "the values-driven organisation we are today" and it has "zero tolerance for abuse, harassment or discrimination of any kind".