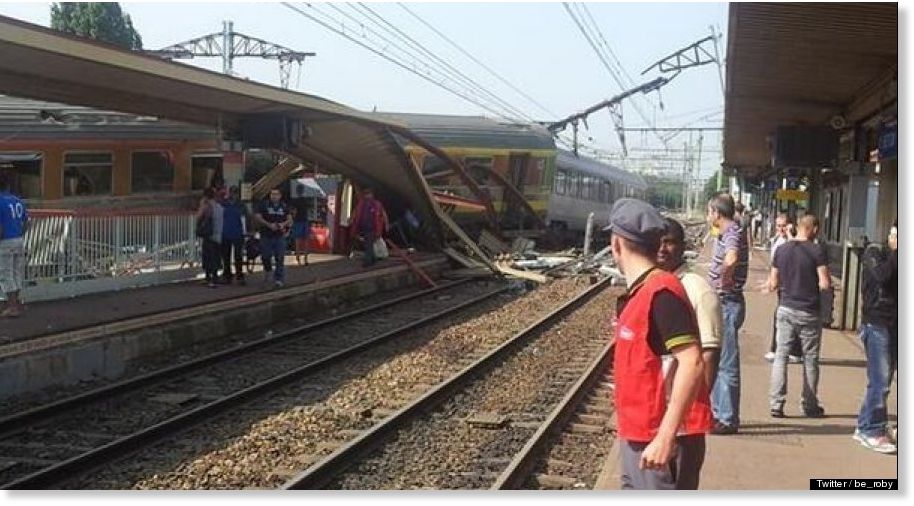 Seven people have been killed in a train crash at Bretigny-sur-Orge, south of the French capital Paris, officials say.
The intercity train had just left Paris and was heading towards Limoges when it derailed, crashing into a station platform at about 17:00 (16:00 GMT).

Passengers were said to be trapped inside the train and a local official said there were "many casualties".

Interior Minister Manuel Valls said seven people died and dozens were hurt.

Bretigny mayor and local MP Michel Pouzol said four of the carriages were lying wrecked on the station platform.

He said the emergency services were responding to a "red alert", put into action when many casualties are expected.

A police source told the AFP news agency the train had crashed at high speed and split in two - part of it continued along the track while the other section rolled onto its side.

The cause of the crash is as yet unclear.

Other media reports spoke of passengers being electrocuted and crushed.

Jean-Paul Boulet of French rail company SNCF, said the train was carrying some 350 passengers when it derailed, Associated Press news agency reports.

French routes were particularly busy at the time of the crash due to the run-up to a holiday weekend marking Sunday's Bastille Day.
Source: BBC